How to handle the first week of school
The first week of school is a memorable milestone for you and your little one - and definitely comes with a whirlwind of emotions for both parent and child!
For your child it's an exciting time full of new friends and challenges, but it's only natural for them to feel a little nervous or wary about this adjustment. For parents, although you'll have a lot more free time on your hands, it can actually be really hard adjusting to being away from your little one for chunks of the day. 
To calm any worries you may have, and to help your child adjust, we've put together some tips and advice to help you and your child prepare for the first week of school.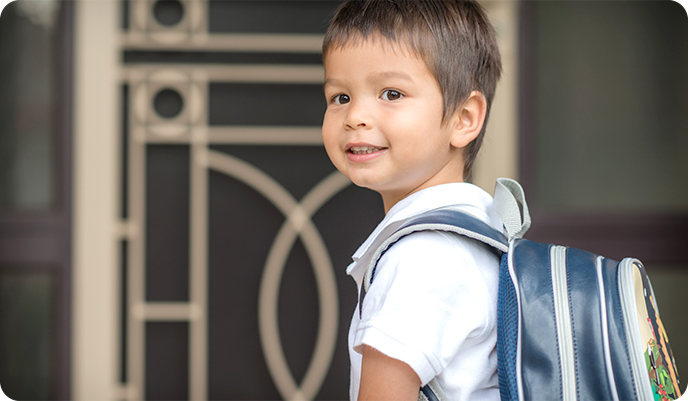 How to prepare your little one for school
1. Tell them as much as possible
To help to settle your little one's worries, it will help to talk to them about school positively and find different ways to get them excited for their first day. This could be through talking about new friendships they might make or even creating a homemade countdown calendar and letting them tick off each day.
Let them know what to expect by telling them about your time at school, such as your first playtime friend, your first teacher and your favourite subject. But also let them know that it's okay to be a little nervous, or to get tired throughout the day. 
Reassure them and remind them that their teacher is there to help them with anything they need and also wants them to be happy. Talk them through their daily routine, break time, lunchtime and the subjects they'll be taking. The more they know beforehand, the less alien everything will feel.
2. Set a bedtime routine
Try to get them into a routine the week before school, by encouraging early nights and early mornings. This way, getting up early won't be such a shock to the system (for both of you). 
Children get very tired in their first week of school, so getting a good night's sleep is very important. Though getting them to bed early might be tricky, getting into the habit of a set bedtime routine will be a good start to adjusting to the longer days.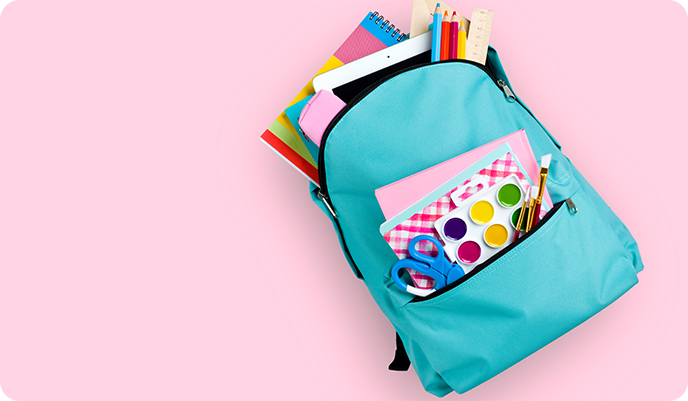 3. Get them kitted out
Buying everything your little one needs will help you in the first couple of weeks, making sure that you don't have to go out on a school night and buy anything they need. Stock levels decrease quickly the closer you get to term time, so it's best to make your purchases early!
Try to get everything they need for their first week; uniform, school shoes, packed lunch box and water bottle, pencil case and school bag. You can make this more exciting by letting your child choose their favourite items and getting them involved. Make sure to label everything if you can, this will help your child to recognise things at first sight and reduce the likelihood of things getting lost.
4. Be prompt
Prepare as much as possible the day before your child's first day; setting out their uniform, packing their bag and deciding on a special breakfast. This way, you can go to sleep knowing that you're ready for the day ahead and getting ready for school will be a nicer and calmer experience for both of you.
Being on time when dropping them off and picking them up will reduce stress for both you and your little one and when you pick them up, give them a big hug and tell them how much you have missed them and how proud you are!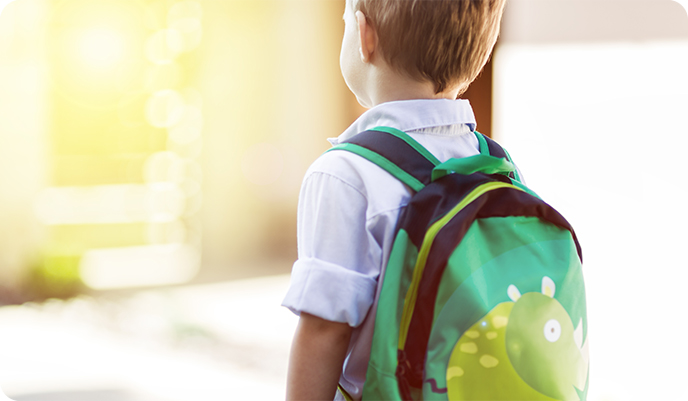 How to prepare yourself for your child starting school
5. Do your research
Your child's first week at school can be a very emotional time, particularly if they're your first or last child! It can be easy to worry about the smallest things, so finding out as much as you can about the school, the routine and your child's teacher should help to settle these worries. Additionally, telling the school and the teacher about your child might also help, for example, if your little one has any big concerns or needs help with something in particular.
6. Confide in others
Talk to your family and friends about any worries you have and tell them how you're feeling. It might help to talk to other parents who understand exactly how you feel, perhaps parents who have been through it before and can help to calm your nerves. Asking the school if they have any parent groups might be a good starting point!!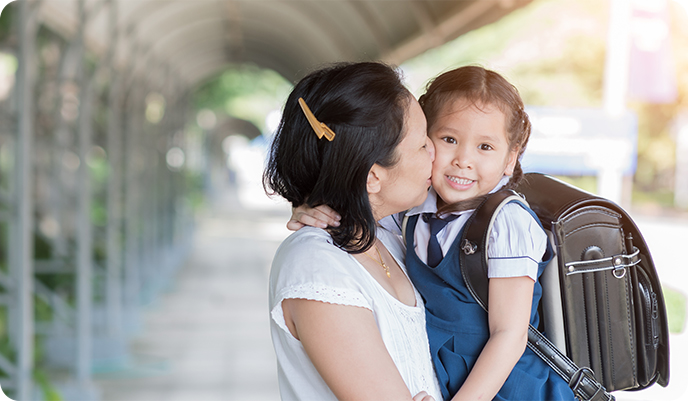 7. Ask them about your day
When you pick your little one up from school, talk to them about their day, asking specific questions about their friends, teachers and lessons. Getting into the habit of asking plenty of questions will help to reassure you that your child is happy and feels that they can talk to you about everything. Keep in mind that your little one is likely to be very tired, so it's okay if they don't want to talk straight after school. Give them some time to unwind and try again later!
Starting school is a big step for parent and child and although you both may get those first day butterflies, following these steps and staying positive will help you settle into your new routine in no time.
Is your little one starting school in September? Share the best advice you've been given with us on Instagram or Facebook.