3 GREAT MEAL IDEAS FOR PICKY KIDS
If your child is a picky eater, every mealtime can feel like a battle. It's perfectly normal for kids to be wary of new foods, or to suddenly refuse to eat foods they previously loved – often it's just part of their development as they start exploring new things and asserting their independence. But, what do you do if their picky eating becomes a regular occurrence?
As a parent, this situation can be stressful, as you may be worrying they're not getting the nutrients they need, but don't worry, it's normally just a phase – they're not going to want to live off nothing but baked beans forever!
In the meantime, here are a few mealtime tips for picky eaters, and some delicious recipes even the fussiest kids will enjoy.
TOP TIPS FOR PICKY CHILDREN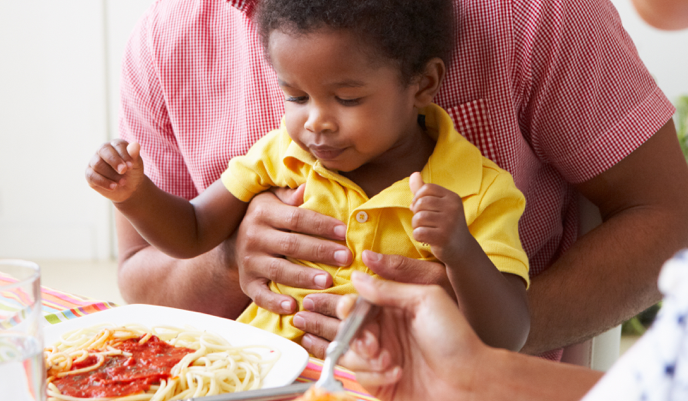 Make mealtimes fun
Take the focus away from the food and chat to them about anything other than their meal at the dinner table. Or, go the opposite way, and opt for meals that they can put together themselves, such as wraps or pizza, where they can pick the toppings. You could also try cutting their food into fun shapes – they might be more interested in eating cucumber if it's shaped like a star!
Eat the same food as them
Kids love to mimic their parents, so if they see you eating something new, they're more likely to want to try it. If you can, try making the same meal for the whole family to see if that encourages them to eat, and eat with your child as much as possible.
Sneak vegetables in
Extra veggies can easily be packed into old favourites like shepherd's pie or spaghetti bolognese, but if your kid is a vegetable detective who can pick out even the smallest chunks, try blending them into pasta sauces or soups.
MEAL IDEAS FOR PICKY EATERS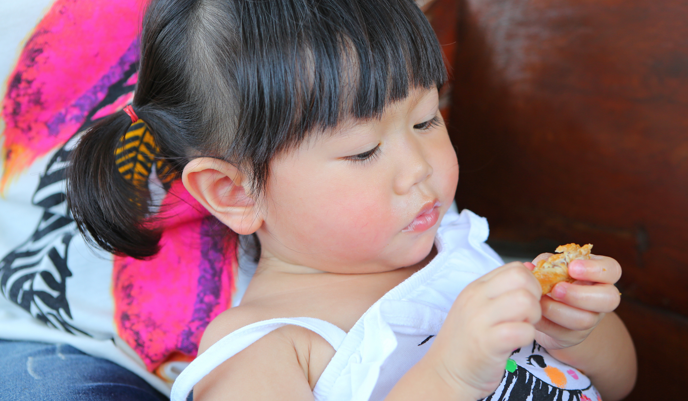 Healthier versions of familiar favourites are a great way to avoid those dinner time tantrums and make sure your child is getting the nutrients they need.
Cornflake chicken nuggets
Guaranteed to go down a treat, even for the fussiest eaters!
Ingredients
4 skinless, boneless chicken breasts, cut into bite-sized pieces

125g cornflakes

3 tbsp plain flour

2 medium eggs, beaten
Method
Preheat the oven to 200°c / fan 180°c / gas 6. To crush the cornflakes, you can either whizz them in a food processor or put them in a food bag and crush them with a rolling pin.

Put the cornflakes in one bowl, the flour in a second and the eggs in the third. Coat the chicken pieces first in the flour, then the beaten egg, then the cornflakes, making sure that each piece is covered.

Place on a baking tray lined with non-stick baking paper and cook for 20 minutes, turning halfway through. Serve with some sweet potato wedges and salad.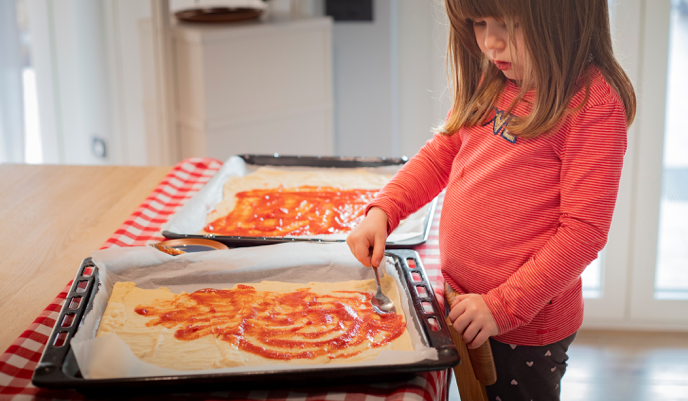 Homemade tomato sauce
This versatile tomato sauce can be used in pasta, lasagne and on pizzas – and it contains seven different veggies!

Ingredients
2 small onions

2 small leeks

2 sticks of celery

2 carrots

2 courgettes

2 red peppers

½ butternut squash

2 cloves of garlic

Olive oil

2 tsp dried oregano

2 x 400g tins of tomatoes
Method
Prep all your vegetables – get them all peeled, washed and finely chopped up.

Put a pan on medium heat with the olive oil. Fry the garlic and oregano for one minute and then add all your veg.

Cook with the lid on for 25 minutes, stirring occasionally. Pour in the tinned tomatoes and add some water if needed.

Simmer for 25 minutes, leave to cool a little, and then blitz it up until it's smooth.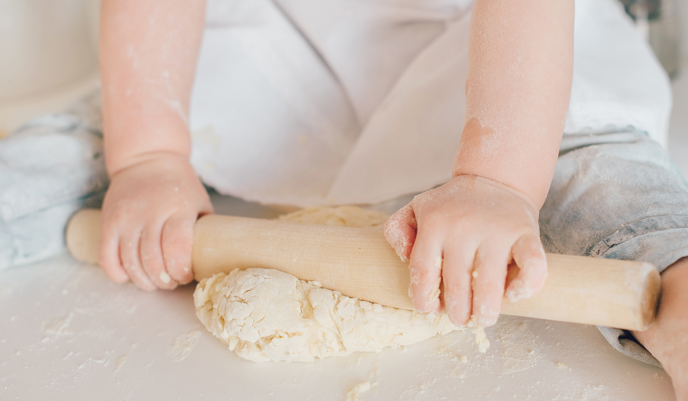 Cauliflower pizzas
An easy way to sneak in extra veggies – put them in a healthy pizza! Plus, they can get involved by adding their own toppings.
Ingredients
1 small head of cauliflower

1 cup of grated cheese

2 eggs

½ tsp dried basil

½ tsp dried oregano

Pizza sauce – the recipe above is great for this

Toppings of your choice
Method
Preheat the oven to 220°c / fan 200°c / gas 7 and line a baking tray with non-stick baking paper.

Chop the cauliflower florets and whizz in the food processor until it's a rice-like texture. If you don't have a food processor, you can grate it instead.

Pop it in a bowl, cover and microwave it for seven minutes, and then leave it to cool.

Once cooled, add the cheese, eggs and herbs and mix them together.

Make them into balls and pat them down on the baking tray – it should make around six mini bases.

Bake for 15 minutes before adding your pizza sauce and toppings.

Bake for a further 5-10 minutes. Voila!
 
What are your go-to meals that are guaranteed to get your kids cleaning their plates? Let us know on Instagram or Facebook.