What is Tixylix used for? Everything you need to know about Tixylix Cough Syrup
As rewarding and lovely as parenting can be, we understand that there can also be everyday challenges that can be stressful to deal with. One of which being seeing your little one feeling under the weather.

Here at Tixylix, we believe the magic ingredient for most children's poorly days is lots of cuddle time with mum or dad, paired with plenty of rest. If your little one is suffering from a dry or tickly cough - that's where Tixylix steps in to help take a worry off your plate! 
With over 30 years experience, Tixylix has been loved for generations and is known for helping to soothe and comfort poorly children. If you're wondering if Tixylix is right for you, we've put together an in-depth guide, answering the most commonly asked questions we receive about our cough syrups. 
Read on to find out more.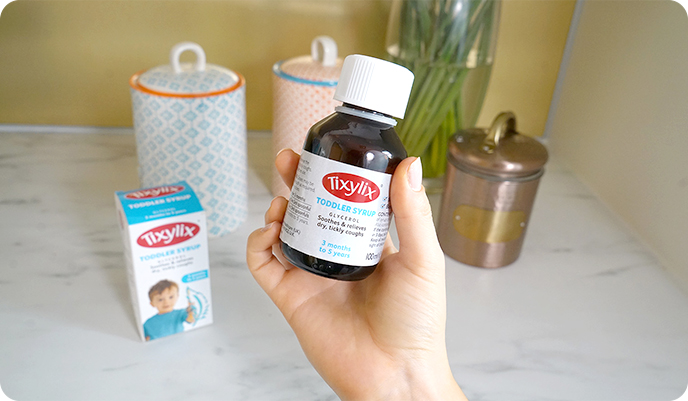 What is Tixylix syrup?
Our Tixylix Range consists of three products: Tixylix Baby Syrup, Tixylix Toddler Syrup and Tixylix Blackcurrant Syrup. Each of our syrups help to relieve the symptoms of children's dry and tickly coughs. 
Thanks to their blackcurrant flavour, all Tixylix products are formulated to make it easier for children to take. Plus, our products are sugar-free and colour-free, and can be used before bedtime!

How does Tixylix work?
Our glycerol-based Tixylix syrups provide a coating for your child's throat, helping to soothe and relieve the symptoms of a dry or tickly cough. Doses may be given 3 to 4 times daily by mouth as required, but please ensure to allow 3 to 4 hours between doses.
Dosage size for children aged 3 months to 1 year: One 5ml spoonful

Dosage size for children 1 year to 5 years: Two 5ml spoonfuls





What age is Tixylix for?
Tixylix has been specifically formulated for children aged 3 months and up, and all syrups are suitable for these ages. The only difference between age groups is the amount of syrup that you should give your child.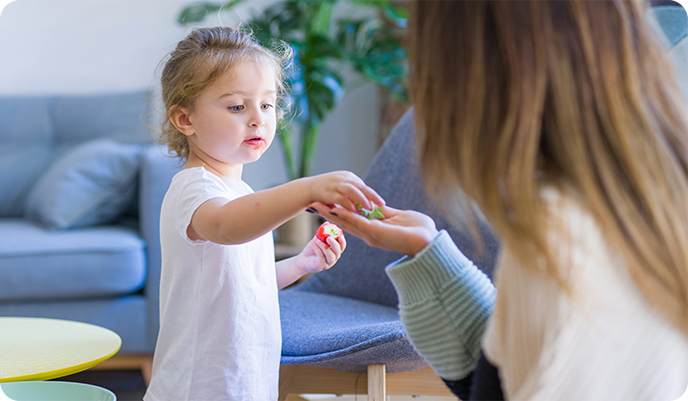 Can you give Tixylix with Paracetamol Products?
If your child is suffering from other cold symptoms, other than a dry or tickly cough, Tixylix can be used alongside any paracetamol or ibuprofen products. 
Paracetamol products are thought of as the go-to for many, and are commonly seen as a go-to for a variety of aches and pains. But actually, products that only contain paracetamol aren't designed to help relieve coughs. 
This is why using Tixylix alongside paracetamol or ibuprofen based products can help to tackle your little ones dry or tickly cough symptoms; Tixylix will help to soothe your child's throat, whilst paracetamol or ibuprofen based products will help to reduce fever and pain.

What type of cough is Tixylix for?
Tixylix Syrups are specially formulated for dry or tickly coughs.

Dry, tickly coughs can be caused as a result of inflammation from a cold or flu, where post-nasal drip may also be a factor. This is where mucus drips down from the sinuses into the back of the throat, which can then tickle the nerves in the back of the throat, and trigger a cough.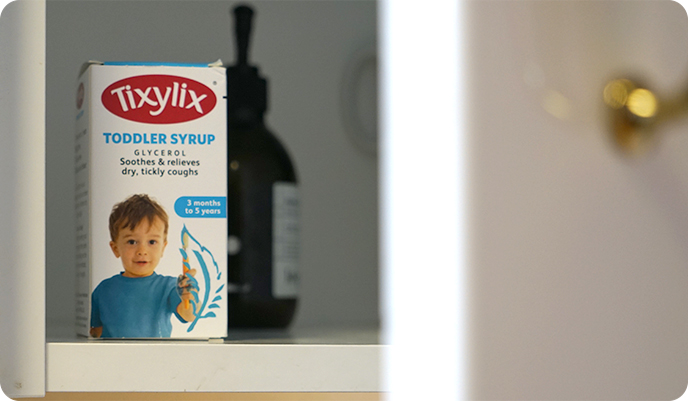 Can Tixylix be used at night?
Tixylix cough syrup can be used both day and night. Our syrups are sugar-free and colour-free, making them suitable to use before bed to soothe your little one's dry or tickly cough.
When your little one has a cough, they may wake up a lot more throughout the night which can not only disrupt their sleeping pattern, but yours too! It's completely normal for coughs to appear worse at night as irritants or the mucus from their nose and sinuses can trickle down their throat and trigger their cough in their sleep.

For our top tips on soothing your child's nighttime cough, you can read our blog post 'How to soothe your little one's nighttime cough'. 

How should I store Tixylix?
You can store your bottle of Tixylix in a cabinet under 25°C, just make sure it's out of reach and sight from your children.


Where to buy Tixylix
You can purchase Tixylix online or you can pick up a bottle from your local supermarkets or stores including Asda, Sainsbury's, Morrisons, Boots, or Superdrug. You can view all our stockists here.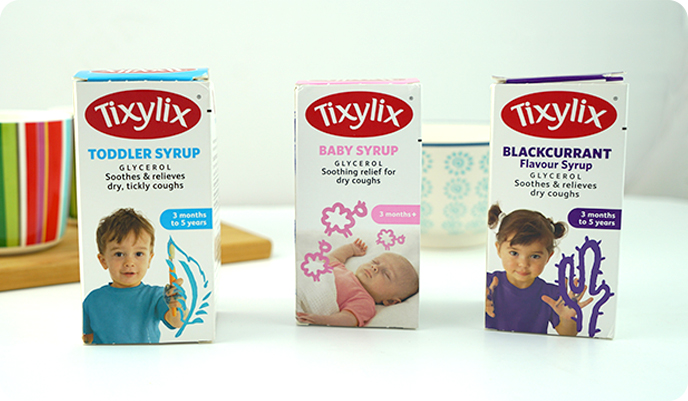 For more information on Tixylix you can visit our product pages and if your little one is poorly, with a dry or tickly cough, our Tixylix syrups can help soothe and relieve their symptoms - shop here.